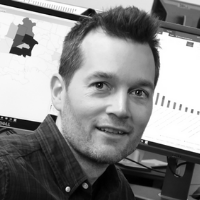 Keenan Jackson
Economic Consultant
Are cities 'locked-in' to their future paths, or can they reinvent themselves?
Keenan joined the team in 2016 and is an economic development specialist with extensive experience in the public sector analysing and developing economic programs, strategies and policies.
Keenan has most recently played a key role in developing the economic evidence and investment logic to support the Victorian Government's economic development agenda, especially in regional areas. He has specialist economic knowledge and expertise in city competitiveness, cluster analysis, innovation system development, and complexity economics.
Outside of work he enjoys running, watching footy and exploring new cities.